At bluemedia, we're dedicated to delivering superior products and outstanding service. As part of the team, your daily contributions to servicing our clients and building our products will continually reinforce our pursuit of perfection.
Make it perfect is out motto and we live it every day. Everyone at bluemedia™ is a creative problem solver, and we're all focused on our clients success. From banners to building wraps, fleet graphics to structural signs, we're committed to doing whatever it takes to make it perfect, every time.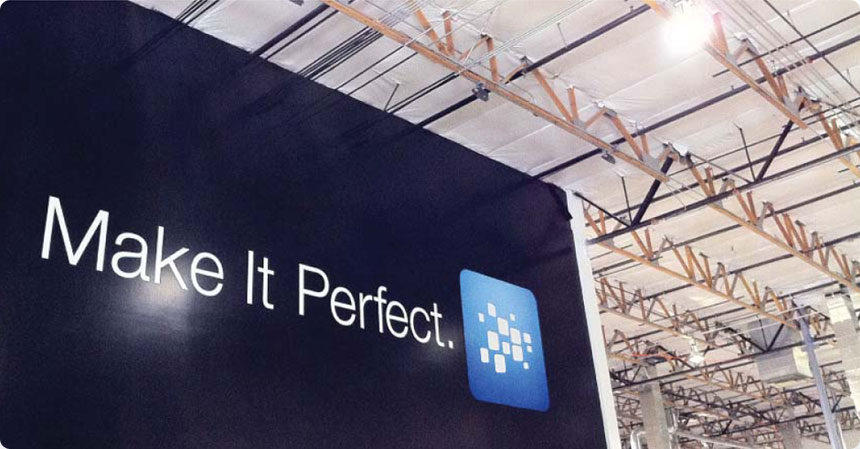 bluemedia 4.0
In June of 2009, bluemedia internally launched our "bluemedia 4.0" project. The project involved the complete reinvention of every customer touch point, department, process, deliverable and quality control standard we have.
bluemedia 4.0 is the self-titled fourth re-invention of our company and a solid example of our dedication to growth and self-improvement.
Leadership
bluemedia's leadership team is committed to position our company for sustained growth for years ahead. Collectively, we believe that our people are indeed our most important asset. We're committed to supporting our team by providing the training and support to build the future leaders of our company as we push ahead to reach our goals and objectives.
Core Values
We believe hard work is the best short cut.
We believe in respecting your team and constantly challenging the process.
We believe in building the company for tomorrow - not today.
We believe you build things right - not often.
We believe an honest, straight forward approach will result in lifelong relationships.
We believe in constant self-improvement.
We believe personal and professional happiness is a choice.
We believe there is no better fuel than a client's happiness.